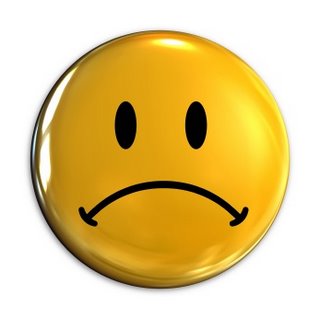 I am sad. Sad because what makes common sense does not seem to make sense to my leaders and managers of the national purse.
By June 2016, the total recovered funds from corrupt politicians and leaders in Nigeria was said to have totalled N126,563,481,095.43 (One hundred and twenty six billion, five hundred and sixty three million, four hundred and eighty one thousand, and ninety five Naira, forty three Kobo; $9,090,243,920.15 (Nine billion, ninety million, two hundred and forty three thousand, nine hundred and twenty Dollars, fifteen cents; £2,484,447.55 (Two million, four hundred and eighty four thousand, four hundred and forty seven Pounds, fifty five Pence) and €303,399.17 (Three hundred and three thousand, three hundred and ninety-nine Euros, 17 cents ) according to the Minister of Information and Culture, Alhaji Lai Mohammed. This does not include the recent billions recovered through the new whistle blowing policy. If these are added up, we may be looking at trillions of Naira.
I have heard that the government plans to feed these recovered funds into the National budget. In as much as this may sound reasonable, I think there is a very critical section that a small part of this fund can make a great difference – Healthcare Sector!
During the time of Former President Olusegun Obasanjo, his wife (Stella) went abroad for medical services and came back in a coffin. President Obasanjo handed over to the Late Former President Umaru Musa Yar'Adua who died from unknown disease and returned in a coffin. I say, unknown, as at today, nobody has categorically stated what killed our honest Former President. During Former President Goodluck Jonathan tenure, his wife Former First Lady (Mrs. Patience), himself and at least two governors were in different nations of the world seeking medical services for their various health conditions. Some are still incapacitated till date.
Now our President, Muhammadu Buhari is almost living in foreign country because of his very poor health condition. Is it not time to start actions to change things in Nigeria? The nearest Nation to run complete medical evaluation is six hours from Nigeria. Even when we have all the money, within six hours, many lives will be lost, simple health challenges can become complicated, and minor ailments advance and become complex. The fact remain that these illnesses can be easily managed in Nigeria with excellent outcomes if we have the right leadership, right facilities, right people and right equipment. While we may boast of right people, the rest are lacking. No wonder these right people are constantly migrating out of Nigeria to seek better place to practice their profession.
It is on record that Nigeria loses over 1 trillion naira yearly on medical tourism and our leaders are the key funders. I believe that it is time to build a state of the art medical facility in Abuja or any other city of Nigeria that shall have of same standard (or even higher) as the ones our leaders visit abroad. We desperately need a world class healthcare center in one city here in Nigeria. This will reduce mortality and morbidity from easily treatable conditions, prevent medical tourism out of Nigeria while facilitating improved national GDP through inflow.
Someone may be wondering how can we fund this since we are in recession? I suggest that we use part of the recovered loot to build, equip and manage this proposed world class healthcare city. Let it be the legacy of a sick President to his sick nation. Let us invest a few billion dollars to make Nigeria a health hub for Africa. By the way, to come out of recession, we need to become producers and not just consumers. Investing in healthcare services will generate enough return on investment through medical tourism to Nigeria, reduce capital flights by medical tourist to other nations of the world, and create sustainable and very rewarding jobs for Nigerians.
Recently, Nigerian Health Watch did a blog on "Being a doctor in Nigeria: Challenges and opportunities for change" in their Weekly Thought Leadership Series on Health. Establishing this world class center will start the process of addressing the challenges identified by the writers which include the lack of equipment, heavy workload, absence of opportunities for development, poor infrastructure, unhealthy work environments, poor management and perennial brain drain of good doctors trained and empowered using national resources from Nigeria.
I think the time has come for our current change leaders to take another good step to improve the health of Nigerians and the economy through the approval, construction and operationalization of this proposed Nigerian Healthcare City (NHC) for Nigerians.
Dr Obinna Oleribe