The world immunization week annually celebrated in the last week of the month of April is aimed at encouraging the use of vaccines to protect everyone from infants to adults against diseases. Over the past seven years, immunization has proven to be the most successful as well as most cost-effective public health intervention saving over 10 million lives across the globe.
The world immunization week is a global public health campaign to raise awareness and increase rates of immunization against vaccine-preventable diseases around the world. Intensifying access to immunization is key to achieving the SDGs. Routine immunization is a building block of strong primary health care and universal health coverage as it provides a point of contact for health care at the beginning of life and offers every child the chance at a healthy life from the start.
Successes so far in immunization…….
More children are being immunized worldwide than ever before with the highest level of routine coverage in history (as measured by coverage of three doses of the diphtheria-tetanus-pertussis (DTP)-containing vaccine). The world is closer than ever to eradicating polio. Since 2010, 99 Low-income and middle-income countries have introduced one or more new or underused vaccines such as rotavirus and pneumococcal vaccines thus exceeding the GVAP target for 2015. Indigenous measles and rubella have been eliminated from the Americas, and maternal and neonatal tetanus has been eliminated in Southeast Asia.
Important progress has been made in vaccine research and development: a new vaccine against dengue has been licensed in several countries, and the first vaccine to protect children against malaria will be piloted in three African countries in 2018. Furthermore, in the past two years, there has been an increase in the number of vaccines in the clinical development pipeline.
The Challenges……
Although inequalities in the implementation of vaccination programs have narrowed in the past decade as the poorest and least educated individuals have gained more coverage though gaps persist. Only 52 of 112 member states of the World Health Organization (WHO) with available and valid district-level data have surpassed the district-level coverage target of 80%. A high priority must be placed on the equitable extension of vaccine coverage to all. Furthermore, while financial support and commitment from donors and countries towards immunization have increased thereby reflecting a global commitment to immunization, this increase in financial commitment is insufficient to meet all the needs required to realize the GVAP targets.
In almost every country, some population groups have limited access to vaccines. These groups include people living in poverty, those who live in remote rural locations, segments of the urban poor, and the displaced as well as nomadic people. This problem of limited access to vaccine in some population groups is compounded by data deficiencies at the local and national levels which make even more challenging identifying gaps, factors responsible for the gaps as well as suitable corrective actions. Several countries also report that the financial burden of procuring some vaccines are a barrier to the introduction of these vaccines into their national programs.
Many health facilities still have insufficient resources to engage with communities and provide them with the comprehensive public health services they need. Failure to integrate service delivery mechanisms has decreased the opportunities for health workers to improve immunization coverage and other critical interventions to improve people's health. Conflict and public health emergencies, such as the outbreaks of Ebola virus disease and Zika virus, as well as outbreaks of vaccine-preventable diseases such as measles, meningitis, and cholera have strained an already fragile health systems.
Way Forward….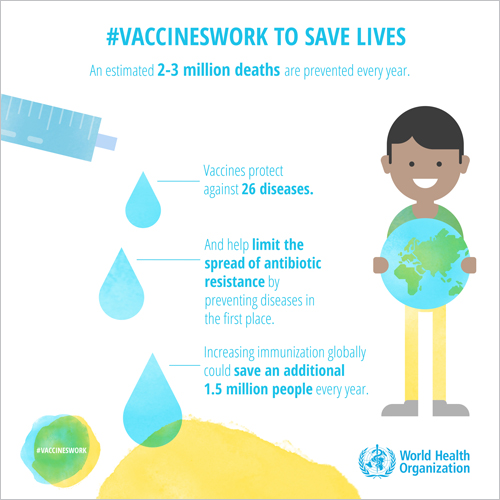 The Global Vaccine Action Plan (GVAP) is a roadmap to prevent millions of deaths through more equitable access to vaccines. Countries are aiming to achieve vaccination coverage of at least 90% nationally and at least 80% in every district by 2020. While the GVAP should accelerate control of all vaccine-preventable diseases, polio eradication is set as the first milestone. It also aims to spur research and development for the next generation of vaccines.
The Global Vaccine Action Plan (GVAP) recommends three key steps for closing the immunization gap
Integrating immunization with other health services, such as postnatal care for mothers and babies;

Strengthening health systems so that vaccines continue to be given even in times of crisis; and

Ensuring that everyone can access vaccines and afford to pay for them.
Overtime, Excellence and Friends Management Care Centre (EFMC) has carried out research and written articles on the Nigerian immunization system and the reasons for its sub-optimal performance as well as proffered solutions to challenges within the system. EFMC will take further steps and embark on outreaches to Primary Health Care Centres (PHC) within the Federal Capital Territory with the aim of sensitization of health care workers in these PHCs on the importance of immunization. Also,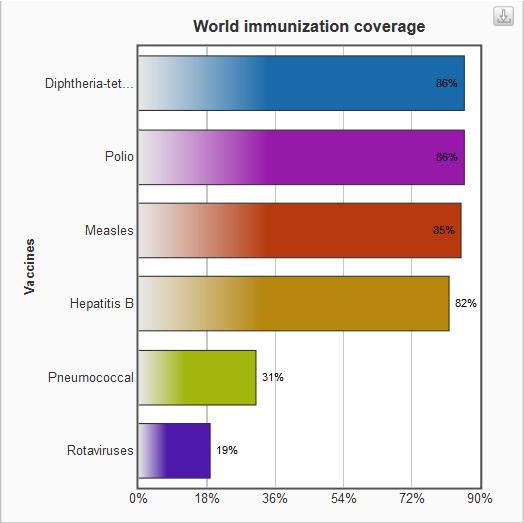 EFMC will continue to educate and enlighten her clients on the importance of immunization as we provide quality health services in our facilities.
References
World Health Organization. Immunization Coverage. Available at http://www.who.int/mediacentre/factsheets/fs378/en/ Retrieved on 24th April, 2017.
World Health Organization. (2017). World Immunization Week. Available at http://www.who.int/campaigns/immunization-week/2017/event/en/ Retrieved on 24th April, 2017.
Wikipedia. (2017). World Immunization week. Available at https://en.wikipedia.org/wiki/World_Immunization_Week Retrieved on 24th April, 2017.
World Health Organization. (2017). Reaching everyone, everywhere with life-saving vaccines. Available at http://www.who.int/mediacentre/commentaries/2017/reaching-everyone-vaccines/en/ Retrieved on 24th April, 2017.
World Health Organization. (2017). Infographics: #VaccinesWork. Available at http://www.who.int/campaigns/immunization-week/2017/infographic/en/ Retrieved on 24th April, 2017.s