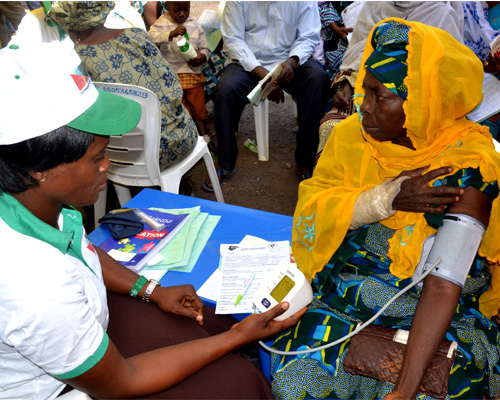 EFMC is a specialist in public health and recently managed a $2,000,000 US Corporative Agreement through the centre for Disease Control and Prevention for the provision of comprehensive HIV services in Nigeria. Within a period of 12months, EFMC activated 41 new sites including 4 comprehensive centres, and 6 PMTCT sites; provided HIV counselling and testing to more than 96,000 people and provided ARV to above 5000 people.
EFMC also partners with community based organizations and NGOs to provide community based health services including HCT, OVC services and other public health interventions.
EFMC also played key role in national malaria control with her participation in the 2012 Malaria Program Performance Review (MRP) as a national consultant with emphasis on complex emergencies and epidemic preparedness and response. EFMC is currently working with Christian Aid to implement a DFID funded malaria project in South Eastern Nigeria.
EFMC partner organization, Modern Health Hospital is a comprehensive state of the art treatment centre that provides clinical, laboratory, preventive and advisory services to Nigerians and is located in Kubwa Nigeria.
EFMC has the right array of skills to provide independent consultancies in Monitoring and Evaluation, Technical implementation of Public health interventions including family-focused PMTCT, ARV services, Laboratory strengthening; and implementation/Operation research.